Why Chicago Sleep Center?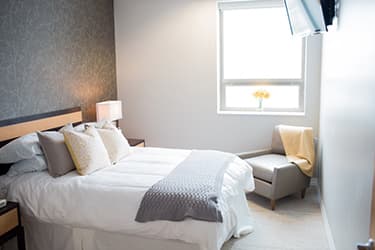 Chicago Sleep Center prides itself on providing patients with the most convenient care available. That's why we offer a 24/7 appointment desk and 4 Chicagoland locations for the ultimate comprehensive care.
Chicago Sleep Center offers premier care:
Disordered Sleeping
Snoring
Sleep Apnea
Insomnia
Restless Legs
Pediatric Sleep Disorders
Chicago Sleep Center: A Center of Excellence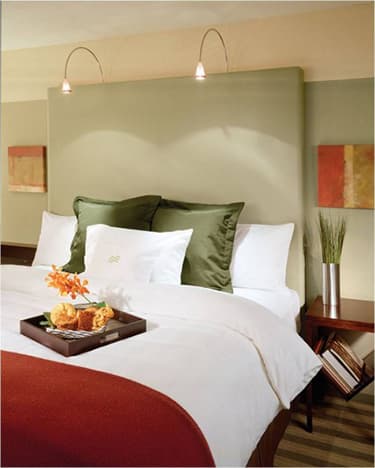 50 to 70 million Americans experience chronic sleep disorders, while millions more are sleep deprived, according to a report by the Institute of Medicine. The study demonstrates the connection between poor sleep and a variety of health issues. The most common two sleep disorders are insomnia and obstructive sleep apnea (OSA) which together affect over 36 million people.
Historically, two options were available to patients with OSA or who snored: CPAP therapy or invasive, painful surgery. These limited options are what prompted our specialists to not only pioneer non-invasive treatments but to open the Chicago Sleep Center.
Chicago Sleep Center is a comprehensive sleep medicine practice treating all major sleep disorders for both adults and children. Chicago Sleep Center is the first of its kind to treat with multi-discipline expertise and the only North Shore sleep facility with true start-to-finish care under one roof.
Chicago Sleep Center provides diagnostic sleep studies and therapies including CPAP, BiPAP, oral appliances, non-invasive and invasive surgical sleep apnea treatments, cognitive behavioral therapy for insomnia, and treats a full spectrum of sleep disorders including restless leg syndrome, parasomnias, obstructive sleep apnea, insomnia, circadian cycle sleep disorders, narcolepsy, hypersomnia, and periodic limb movement disorder.
Chicago Sleep Center's patients receive a thorough initial consultation with a sleep physician followed by diagnostic testing as needed. Most sleep problems are indicative of chronic disorders, and at Chicago Sleep Center we embrace a chronic care model whereby all patients receive close, ongoing follow-up care.
Our team includes pediatric and adult otolaryngologists, pediatric and adult sleep medicine physicians, a licensed clinical psychologist, a dental sleep expert, and a certified maternity and child sleep consultant. In short, we aim to set a new standard of care in sleep medicine and strive daily to live up to our name as a Center of Excellence.
Comprehensive treatment and evaluation of snoring, obstructive sleep apnea, insomnia, restless legs, and other sleep disorders
The first center in the Chicago area with board-certified Sleep Specialists, Dental Sleep Expert, ENTs, and Psychologist collaboration for start-to-finish care
Adult and Pediatric Sleep Medicine
Pediatric Sleep Specialty Team
Testing provided for over 3,000 patients annually
4 Chicagoland sleep center locations with luxurious hotel amenities
Office-based sleep studies for lower-cost care. In-home testing also available.
Alternative and non-invasive sleep apnea treatments available and may be covered when in-network
On-Site dentist for easy access to oral appliances
On-site CPAP availability